Lifeline Precalver Mineral
Lifeline is the only pre-calver for the calf as well as the cow.
Ireland's number 1 choice of pre-calver minerals as it the only product that boosts colostrum quality for the calf as well as looking after the needs of the cow.
Contains immune-boosting ingredients to stimulate the cow's immune system
Patented to boost colostrum quality by 25%
Contains 100% protected hydroxy copper and zinc
Contains high levels of lactose, protected soya and a range of yeast products to improve calf vitality
Includes protected sources of copper and zinc which are more available to the animal
Particle size is bulky compared to others on the market – easy to spread across the silage so that all animals have good access
Recommendations
To be fed a minimum of 6 to 8 weeks prior to calving to achieve maximum results
150g/head/day (Will feed approx. 10 cows for 14 days)
Available in 20kg bag
Costs just 14 cent/day
Pre-Calving mineral means vigorous calves from birth at Irish dairy farm. A colostrum-boosting mineral offered pre-calving is supporting cow and calf health at a County Waterford dairy farm. Father and son Richard and Steven Fitzgerald run a spring-calving herd of 120 Friesians, producing an annual average milk yield of 6,000 litres at 540kg milk solids on their farm in Aglish. They rear all their own heifer replacements and bull calves, with the aim to give them the very best start in life.
Help and Advice
#MINERALSMATTER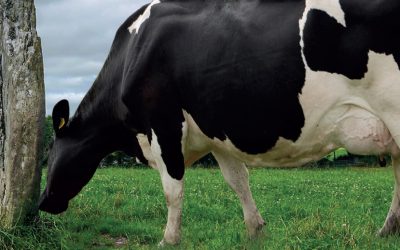 It is very important when managing stock to manage their minerals! Our latest grass sample report gives a good insight into what minerals are lacking and what we need to supplement our grazing livestock for optimum health & performance.
read more
Feed supplements, minerals and nutritional products for beef, dairy, sheep livestock and equine
Copyright © 2021 Uniblock. All rights reserved.